Mid week "good news" story.
Entire Police Department Escorts Daughter of Fallen Officer to Prom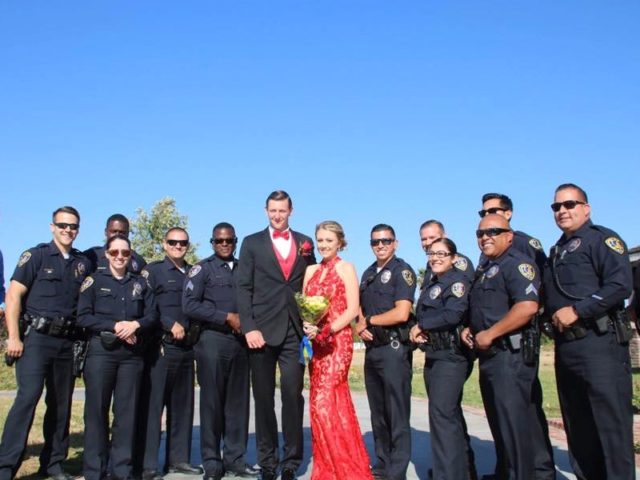 The Riverside Police Department escorted Rachel Jacobs, 17, to her high school prom in honor of her late father Detective Doug Jacobs, Fox Los Angeles reported.
Detective Doug Jacobs, Rachel's father, died in the line of duty when Rachel was a six-month-old infant.
To Rachel's surprise, Detective Jacobs' colleagues showed up at her house with a full police escort, including an air unit to give her and her date an incredible send-off.
The officers also gave her date "a talking-to" before giving the couple the grand send-off.
The police department's Aerial Support Division, also known as "Air 1," captured the moments on camera with a flyover view of the occasion.
Other police departments around the country have extended the same courtesy for other teenagers attending their proms.
In 2016, the Tarpon Springs Police Department in Palm Harbor, Florida surprised the daughter of a fallen officer with a police escort to her prom.
That same year, the Fort Kent Police Department in Maine escorted two special needs students to their prom as a courtesy to one of the students who served as an "honorary police officer" with the department by riding with officers in the patrol cars.